Table Top Vase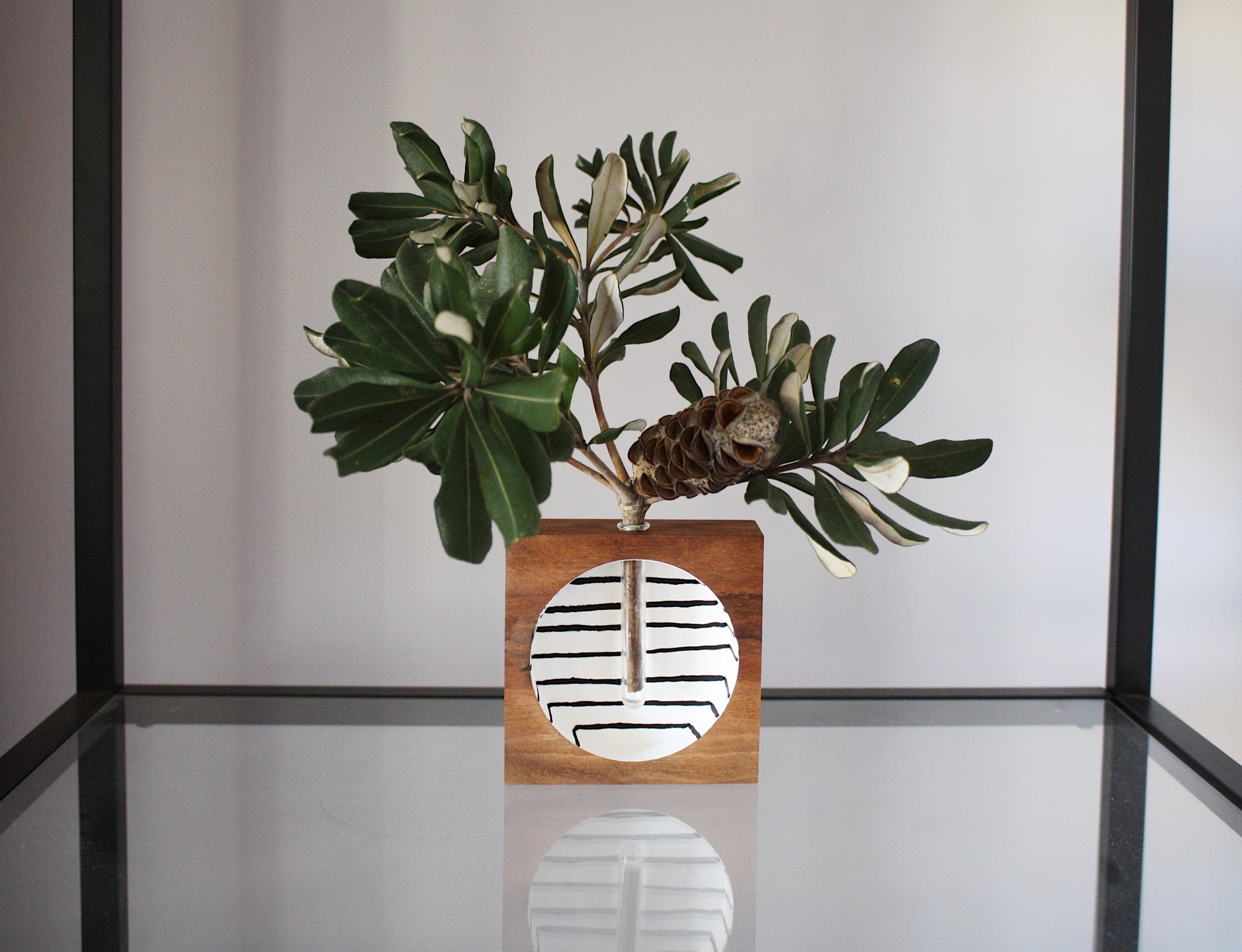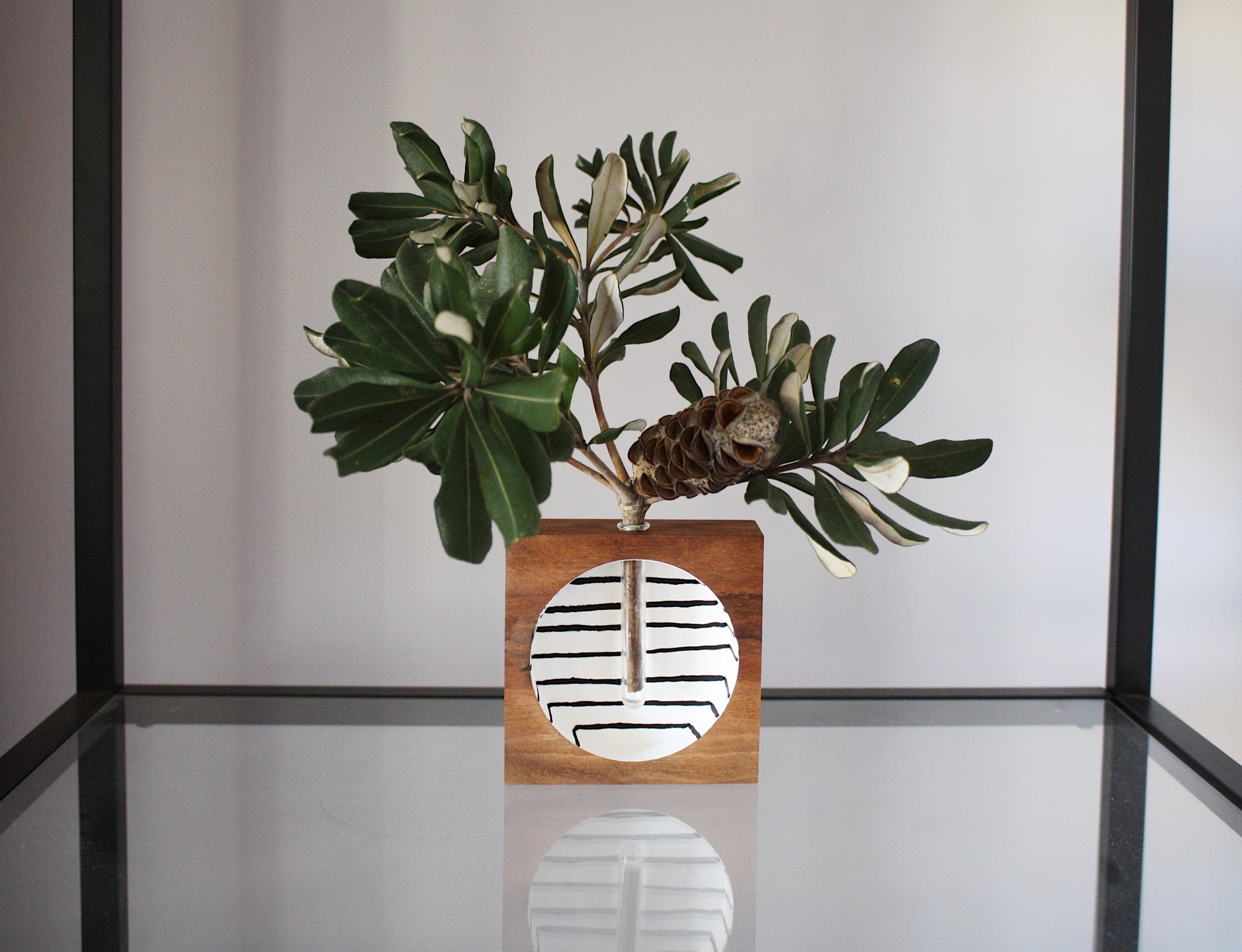 Table Top Vase
A square vase made from reclaimed brush box with a minimalist glass test tube. The wood has been hand painted sanded to a silky smooth finish and has been sealed with tung oil and acrylic sealer. This vase can be used over and over with water for fresh flowers or as is with dried / paper flowers.
The wood square measures around 10cm x 10cm and is around 4cm thick. The test tube is 1cm x 7.5cm
Your package will include the wooden frame and a glass tube, plant and other accessories are not included.