Dot Dot Dot Earrings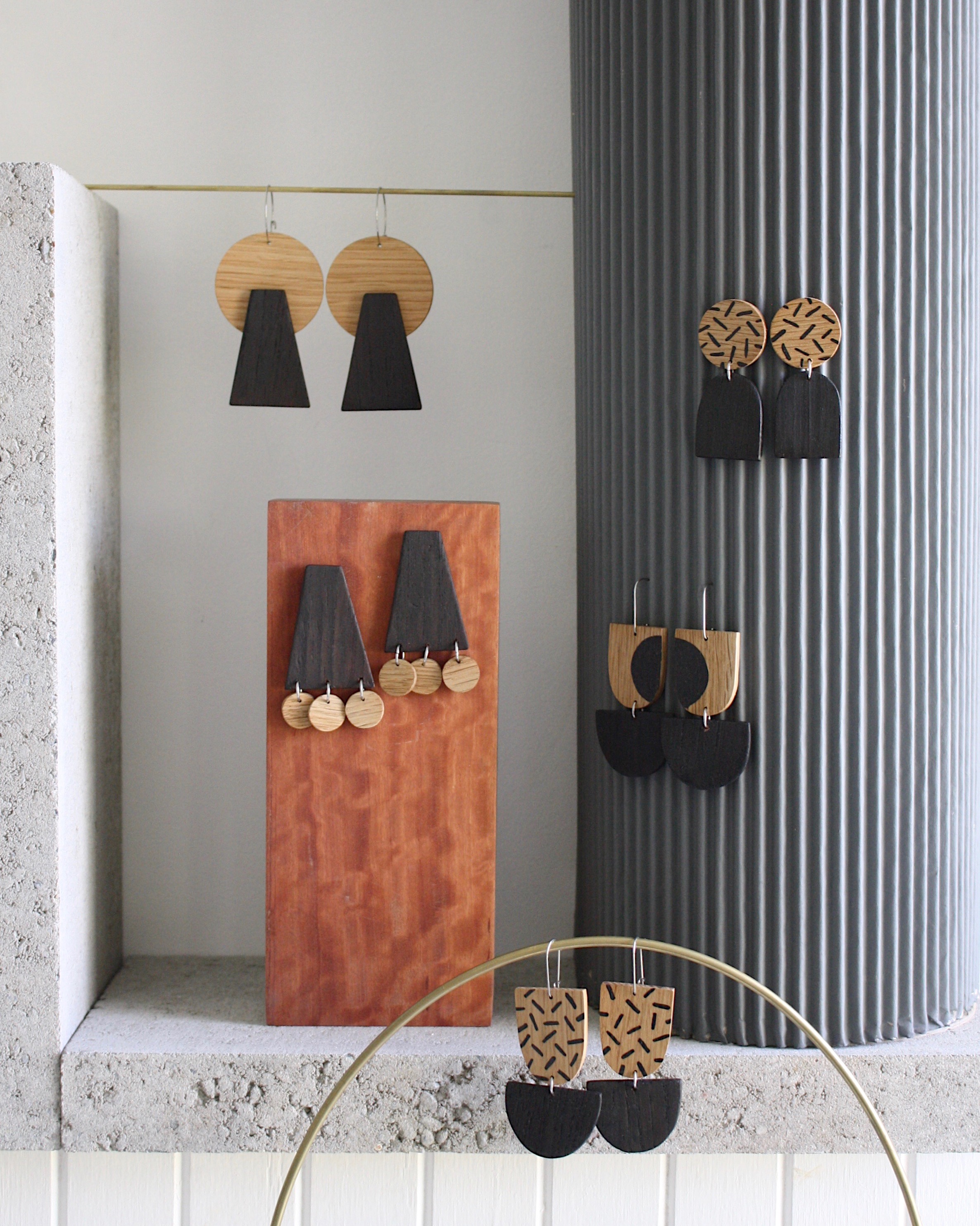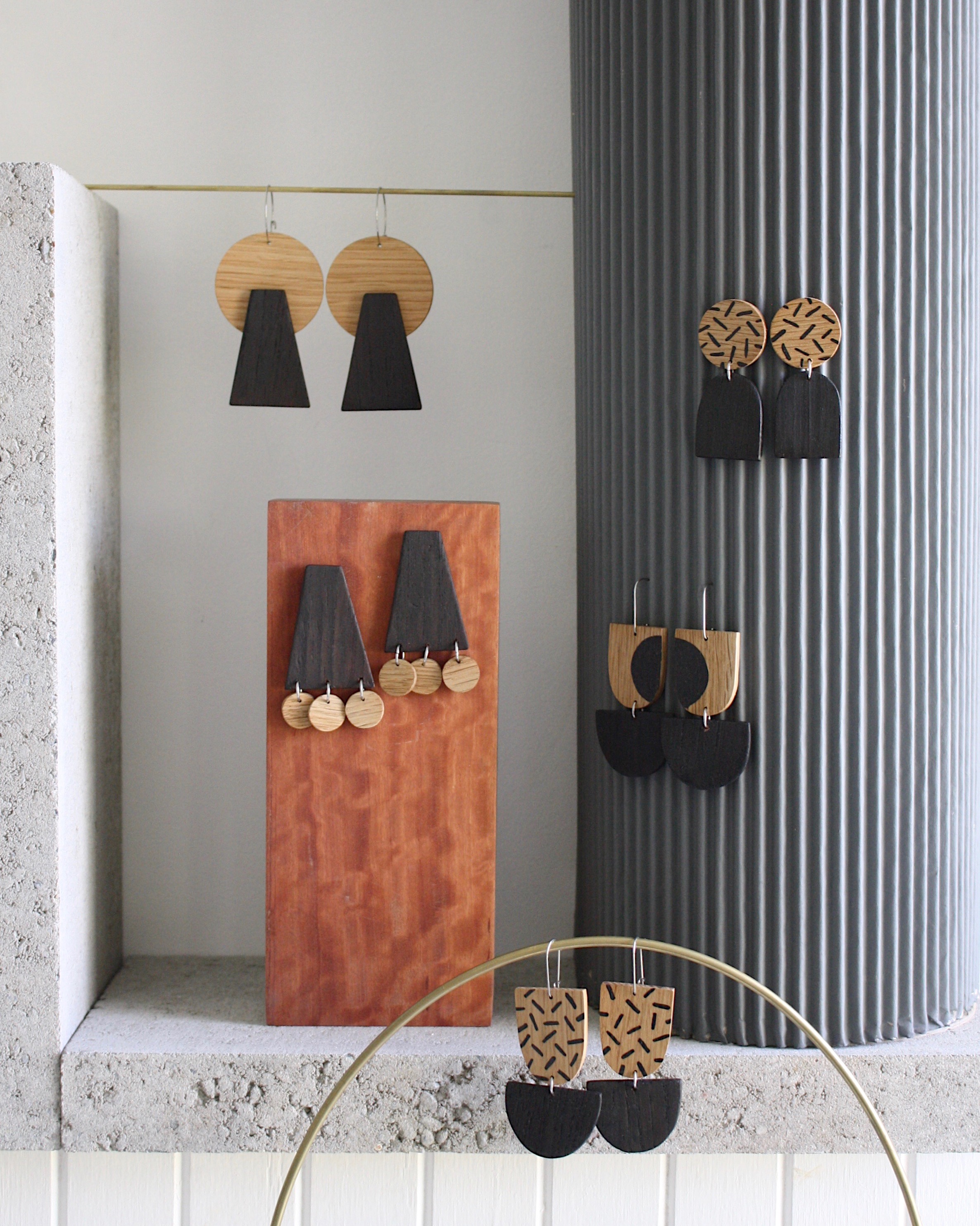 Dot Dot Dot Earrings
A pair of statement earrings made from reclaimed Timbers. The cedar has been charred using the Japanese technique called shou sugi ban which gives it the black outer. The earrings have been hand sanded and sealed. Surgical steel posts have been secured to the back as the earring attachment.
Dimensions:
Total length 6.5cm
Width 4cm
Earrings should not come into contact with water and can be repaired if something happens. Please contact us if this is the case.
Please choose your colour preference below.